This Week in Games, June 22-30, 2021
By Hunter Heilman
It's officially summer and E3 hit us with…a portion of its might last week. Despite some big reveals every now-and-then, the massive video game expo kept it relatively tame in terms of big, showy announcements and game reveals. Personally, I've been foolishly following any ridiculous bread crumb trail I can fashion to get to a new "Silent Hill" game, but I think I've become so desperate by this point, I'll never be pleased with any video game ever again until I get that. Still, that doesn't mean there weren't some exciting things to come from E3 this year. Here are just a few of my favorites.

"Fatal Frame: Maiden of Black Water" comes to new consoles!
Okay, so I know this isn't a new game, nor is it the most exciting thing in the world, but without many major survival horror franchises left beyond "Resident Evil", seeing such a beloved one make a grand entrance on current-gen consoles warmed my heart, even if it only is the most recent entry released on the Wii U in 2014 to mixed reviews. While I would've rather seen an HD remaster of the first two games in the way Capcom remastered, but did not remake Onimusha: Warlords for current-gen consoles, maybe if the interest in the series is high enough, we can get that. Regardless, seeing a game that focuses on the pure horror of it all in a horror game (which is not always a given anymore) makes me feel good, and it weirdly is what I am most excited for coming from E3. Eat me. "Fatal Frame: Maiden of Black Water" drops on the PlayStation 5, PlayStation 4, Xbox Series X/S, Xbox One, Nintendo Switch, and PC later in 2021.

Metroid Dread
Now, if we want to get technical about which new game caught my attention the most, it would have to be "Metroid Dread." In the midst of everyone wanting a new entry in Nintendo's 3D first-person-shooter series "Metroid Prime," Nintendo sneakily crafted an entirely new 2D game, both riffing off of the original Metroid formula, while updating it with sleek, current-gen graphics for the Nintendo Switch. I already know this game is going to practically break me in its difficulty, but in the world of a million different retro 2D Metroidvania-style games, seeing one embrace its modernity is really refreshing. "Metroid Dread" drops exclusively on the Nintendo Switch on October 8, 2021 for $59.99.

Elden Ring
Speaking of games that seek to break me from their difficulty…FromSoftware has a new game…and it's a collaboration with George R.R. Martin! I am convinced this game was invented with the sole purpose to kill me, and I'm not entirely mad at it. All jokes aside about FromSoftware making difficult games, it doesn't change how consistently fantastic each one of those games are, and I anticipate "Elden Ring" to be no different. Set in a dark, fantasy world, director Hidetaka Miyazaki described "Elden Ring" as the "natural evolution to the 'Souls'" series, and you probably already know whether or not that sounds like a remotely good time to you or not. "Elden Ring" drops on PlayStation 5, PlayStation 4, Xbox Series X/S, Xbox One, and PC on January 22, 2022.

Forza Horizon 5
When I play "Forza Horizon 4" on my PC, I'm fully aware that I'm supposed to be engaging in intense, thrilling races within the open world to assert your dominance as the street racing champion of Scotland, but if I'm being completely honest…I mostly just like driving around and relaxing behind the wheel of my green Bentley with the words "Isabelle Huppert" cast across it in large letters. There's something so magical about the "Forza Horizon" series that just really takes you there, whether you're racing, performing insane stunts, or just wandering around its amazingly lush open world of beauty. To see this come to life in Mexico for "Forza Horizon 5" only makes me even more excited about using it to decompress at the end of a long day in a car I will never be able to afford. I'm a little surprised Xbox didn't place another entry in the mainline "Forza Motorsport" series between "Forza Horizon 4" and "Forza Horizon 5," but it's hard to complain when you're just getting consistently fed good stuff. "Forza Horizon 5" drops on Xbox Series X/S, Xbox One, and PC on November 9 for $59.99. Xbox Game Pass subscribers will have access to play the game on November 9, as well.
New Releases

Mario Golf: Super Rush
As someone who obviously doesn't care about letting my wrong opinions be known (see above with me calling "Fatal Frame" the most exciting part of E3), please indulge me in letting me say this is one of my most anticipated games of the summer. Since Sony is no longer indulging me with the "Everybody's Golf" series anymore (especially not in a way that resembles the Hot Shots Golf I grew up with), then I guess "Mario Golf" is going to have to be my landing point in the land of not-serious golf games. In all fairness, all of Camelot's Mario sports games are pretty excellent, so I'm anticipating "Mario Golf: Super Rush" to be no different, especially with its new Speed Golf mode which just looks incredibly chaotic, which has become the energy I feed off of. "Mario Golf: Super Rush" drops exclusively on the Nintendo Switch on June 25, 2021 for $59.99.

Legend of Mana
Sure, it's another remaster of a game from the 1990s (early 2000s if you count the delayed release of the title in North America), but something about Square Enix's commitment to preserving the "Seiken Densetsu" series, with the "Collection of Mana," released in 2019, as well as the full remake of the previously unreleased in North America "Trials of Mana" in 2020. While this retains its 2D roots found on the PlayStation, the ability to be able to play legacy games on modern systems has become a luxury, one that Square Enix continually knows how to get right. I'd really only recommend it to true JRPG fans, or those looking to get into the genre, but one can't not notice good workmanship when they see it in a game. "Legend of Mana" drops on the Nintendo Switch, PlayStation 4, and PC on June 24, 2021 for $29.99.
https://news.xbox.com/en-us/wp-content/uploads/sites/2/2020/05/ScarletNexus_HERO.jpg?fit=1920%2C1080
Scarlet Nexus
Also in the JRPG realm is Bandai Namco's newest original title, and one of the first JRPGs made with next-gen capabilities in mind. Set in a massive high-tech metropolis where citizens are hunted for their brain matter by alien mutants, you are a member of an elite task force with extrasensory abilities who protects the city from these creatures. It's a feat of scale and graphical capability within the genre to say the least, and combining that with the trademark length and complexity that comes with JRPGs and you have a game that's almost exhaustively overwhelming from the get-go, but I can only imagine is a feast for every sense. "Scarlet Nexus" drops on the PlayStation 5, PlayStation 4, Xbox Series X/S, Xbox One, and PC on June 25, 2021 for $59.99.
https://store-images.s-microsoft.com/image/apps.63633.13839137676655214.0b01fff9-297b-4f4c-a938-ca189d72cc5b.f48a4745-8823-4c79-a728-37dcfea3209d?mode=scale&q=90&h=1080&w=1920
Doki Doki Literature Club Plus!
Listen, I wanted to include the weird scary anime game because it simply fits with my aesthetic, okay? If you're unfamiliar with "Doki Doki Literature Club!," it's a 2017 game released for the PC that gained notoriety for having the aesthetic and setup for a cutesy dating simulation game, but then turns into a psychological horror tale quickly. You play as the protagonist, who joins his school's Literature Club to impress a member whom he has a crush on. As the romances bloom with the entire club, and the story unfolds, you find yourself at the center of an incredibly dark, violent, terrifying plot. It's an absolutely insane game that is finally making its way around to consoles with "Doki Doki Literature Club Plus!," and it's best experienced knowing as little as possible. 'Doki Doki Literature Club Plus!" drops on PlayStation 5, PlayStation 4, Xbox Series X/S, Xbox One, Nintendo Switch, and PC on June 30, 2021 for $14.99.
Sales
While there isn't a ton this week that isn't consistently on sale or has been for a while now, there are still some good deals to be found this week, especially in the PlayStation Store's double discounts section for PS Plus members. Though I would go for the marked down "Hitman 3" on PlayStation 5 and PlayStation 4 for some real fun.
Steam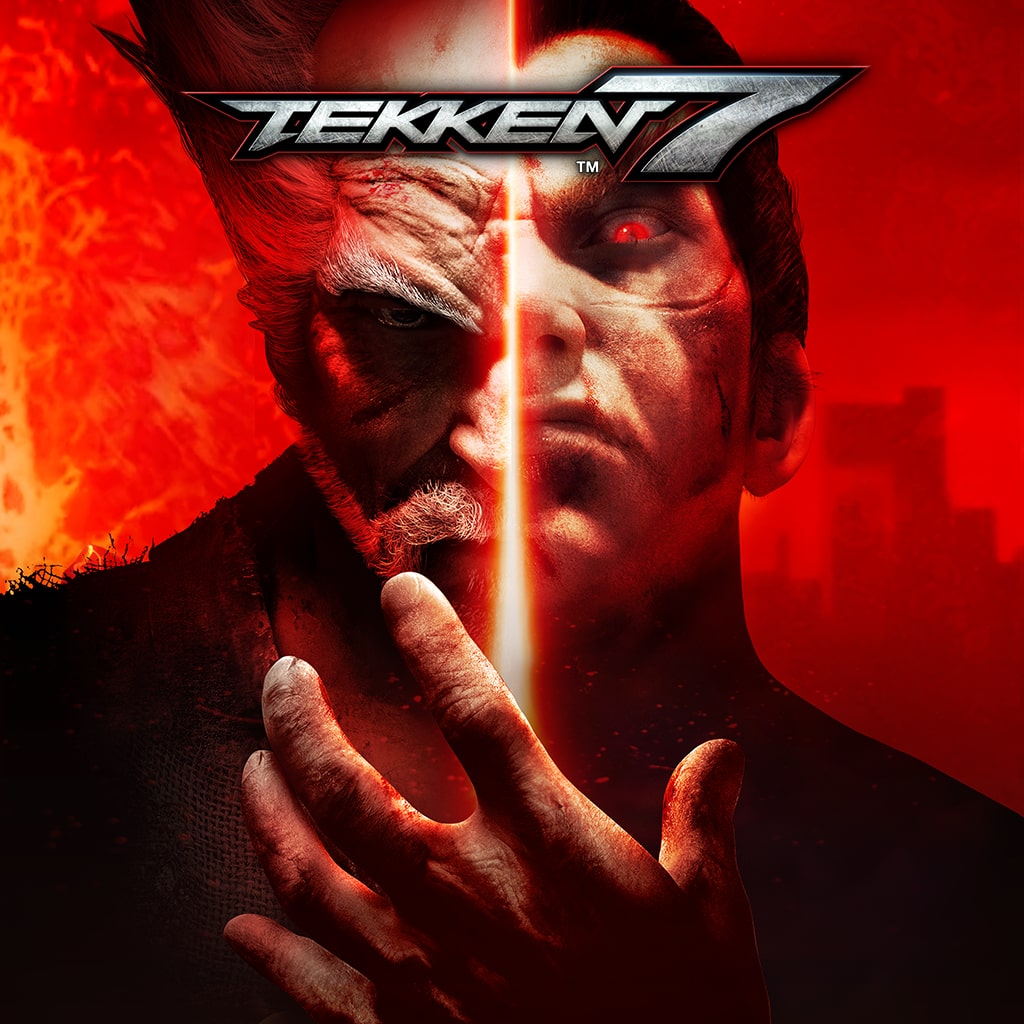 Horizon Zero Dawn: $29.99 (MSRP: $49.99)
Batman: Arkham Collection: $11.99 (MSRP: $59.99)
Mortal Kombat 11: Ultimate: $29.99 (MSRP: $59.99)
Tekken 7: $5.99 (MSRP: $39.99)
Tales of Vesperia: Definitive Edition: $9.99 (MSRP: $49.99)
F1® 2020: $14.99 (MSRP: $59.99)
PlayStation Store


Hitman 3: $38.99 (MSRP: $59.99)
God of War: $9.99 (MSRP: $19.99)*
Resident Evil 2: Deluxe Edition: $19.99 (MSRP: $49.99)*
Resident Evil 7: Biohazard – Gold Edition: $19.99 (MSRP: $39.99)*
*PlayStation Plus exclusive double discounts.
Nintendo Switch


L.A. Noire: $24.99 (MSRP: $49.99)
The Outer Worlds: $23.99 (MSRP: $59.99)
Jurassic World Evolution: Complete Edition: $32.99 (MSRP: $59.99)
Borderlands Legendary Collection: $19.99 (MSRP: $49.99)
Bioshock Collection: $19.99 (MSRP: $49.99)
Overwatch: Legendary Edition: $19.99 (MSRP: $39.99)
Roller Coaster Tycoon 3 Complete Edition: $16.49 (MSRP: $29.99)
Xbox


Immortals: Fenyx Rising: $29.99 (MSRP: $59.99)
Child of Light: Ultimate Edition: $8.99 (MSRP: $22.49)
Cities Skylines: Mayor's Edition: $24.99 (MSRP: $99.99)
Graveyard Keeper: $11.99 (MSRP: $19.99)
GOG


Cyberpunk 2077: $39.99 (MSRP: $59.99)
Disco Elysium: The Final Cut: $25.99 (MSRP: $39.99)
The Witcher 3: Wild Hunt – Game of the Year Edition: $9.99 (MSRP: $49.99)